Discussion Starter
·
#1
·
I finally got around to giving my Niro a good detailing. I hadn't touched it since I bought it other than some windshield cleanings and bird bomb removals. I didn't do a "deep" detailing since the paint is in good shape. As I might have mentioned before, the hack at the dealer probably hose off the car and dried it and sprayed some tire shine on and that was it. There was still protectant strips on the chrome around the windows and some bits of the white plastic used during transport still on the hood. The paint felt very rough rubbing your fingers gently over it. Not what I would expect from a brand new car.
Here's my process:
- Wash wheels and tires with car soap
- Wash body with Optimum No Rinse
- Spray paint with IronX to remove stuck on metal particles. Check the picture of the hood. There was some "bleeding" but not a lot. I was expecting worse since the paint felt so rough. Hosed it off after a few minutes.
- Clayed the paint with a fine grade Clay Towel to remove any remaining embedded contaminants from the paint. Used ONR in clay lube strength as lubricant.
- Apply Griot's Garage Finishing Sealant All-in-One with my Porter Cable 7424 and green Lake Country pads. My goal wasn't to correct any scratches or swirl marks since there really weren't any, but to apply a good first coat of protection.
- Apply Meguiars Ultimate Fast Finish Spray sealant. I'm not sure if this and the GG sealant are compatible but I had both, so what the heck.
- Apply Optimum Opti-Seal on the windshield and back window.
- Apply CarPro PERL to tires.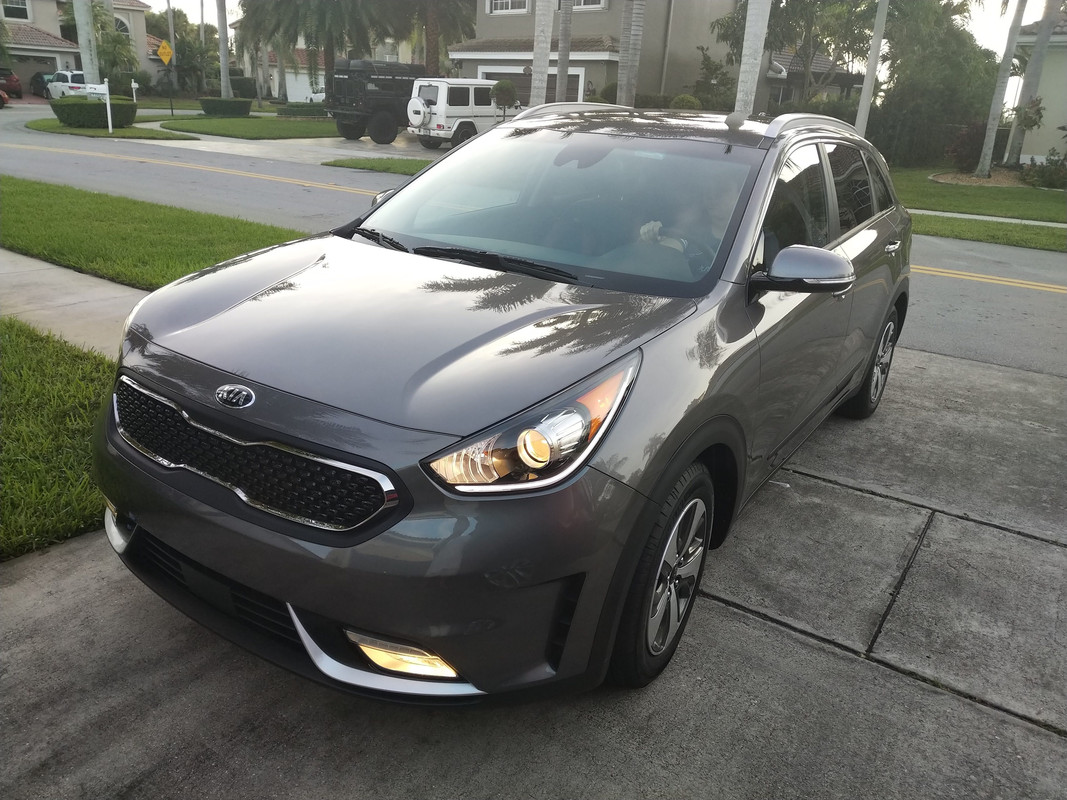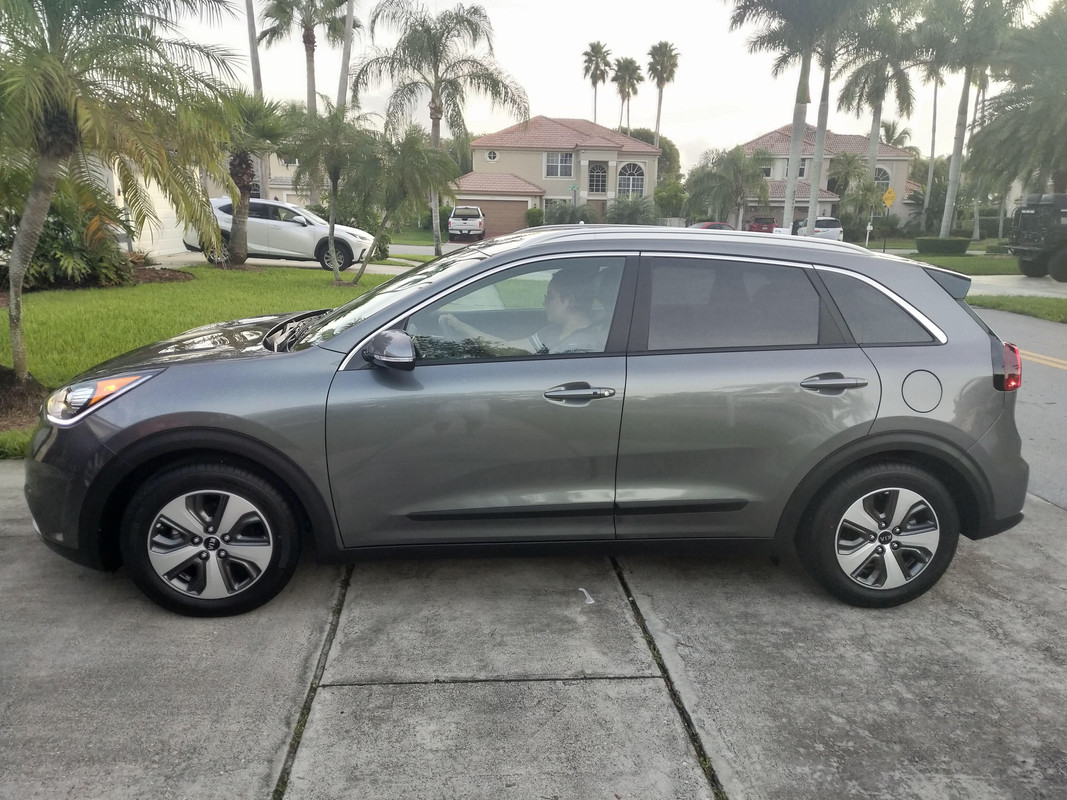 This is the IronX working. The purple streaks are the ferrous particles reacting with the chemical.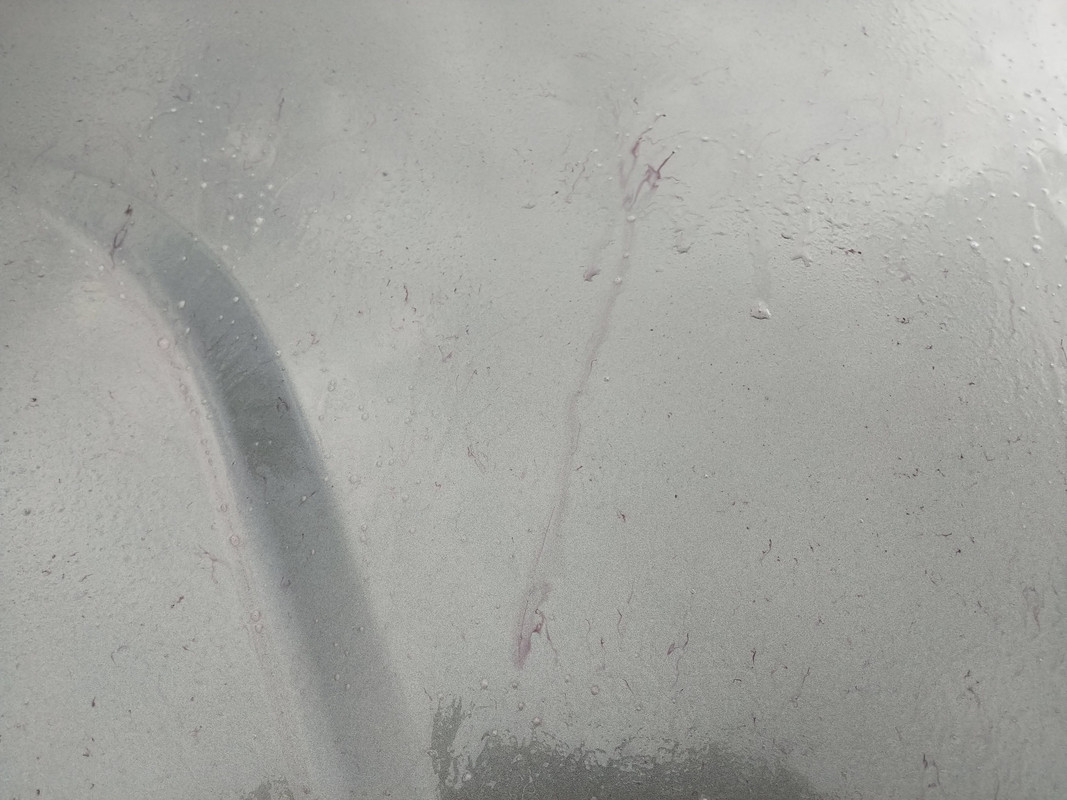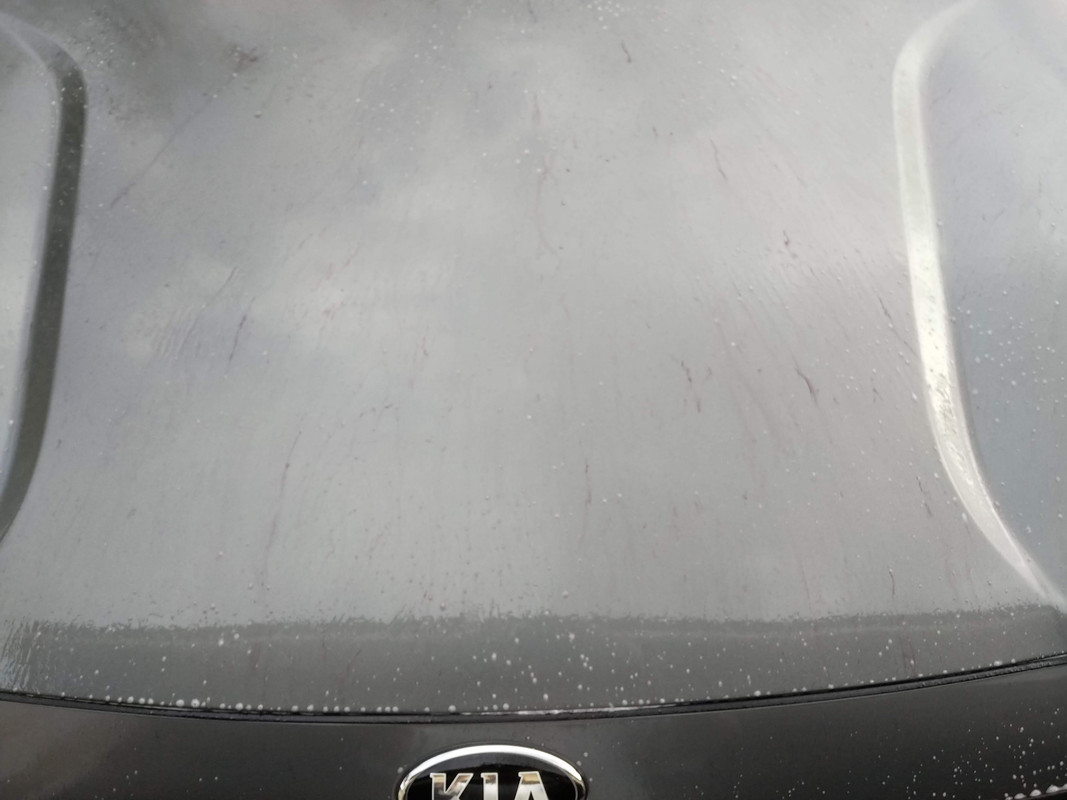 This is the hood after I hosed it off with water after the IronX. There is zero beading meaning there wasn't any kind of protection on the paint coming from the dealer.